Atlantic city
Dit moet wel één van de kleinste doosjes zijn die we mochten ontvangen. Het meet ongeveer 5 op 5 centimeter. Het is dan ook de allereerste titel in de
mini
-story reeks van Noris Spiele.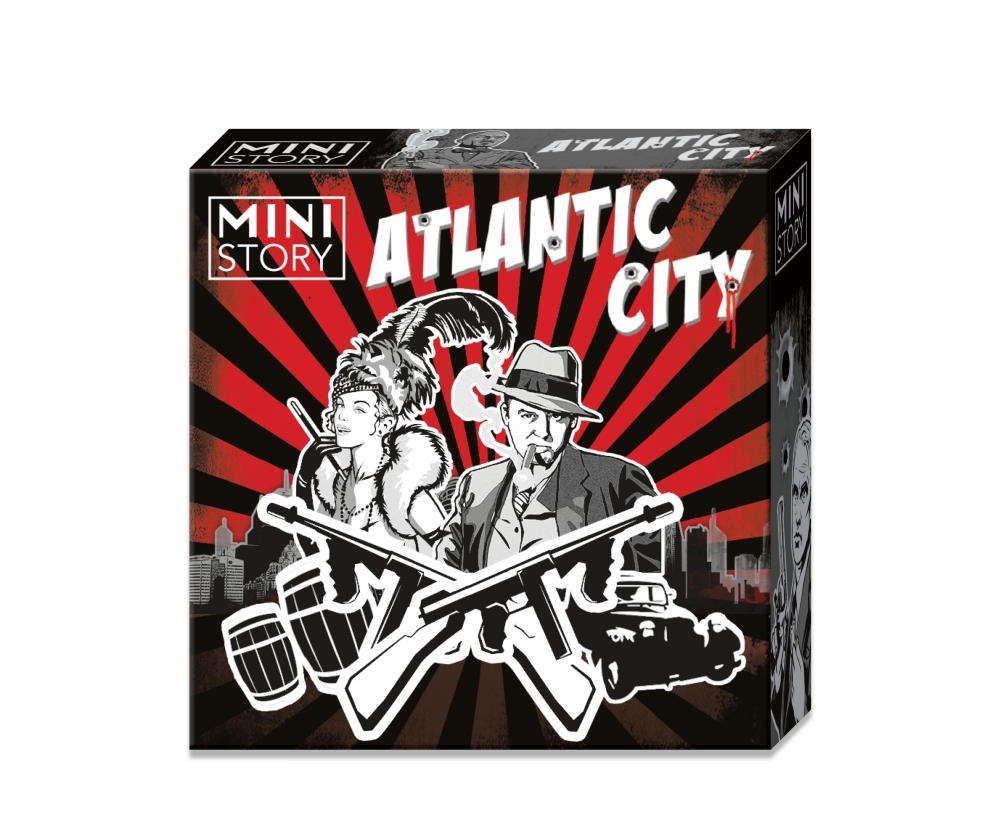 Atlantic City is een kaartspelletje dat een verhaal zal vertellen, en zich afspeelt tijdens de drooglegging in de USA tijdens de jaren 30. Hé, dat zijn we deze week nog tegen gekomen:
hier
.
De spelers ontvangen kaarten om hun karakter te bepalen, wat hun relaties met mekaar zijn, en een geheim doel. Het spel zal dan gespeeld worden over zes rondjes of zes actes, waarin de deelnemers vrijuit hun verhaal kunnen doen, en voorwerpen ruilen. Deze voorwerpen zijn tot de spelers hun beschikking via extra kaartjes. Maar je moet steeds je geheim doel in je achterhoofd houden. Dat kunnen zaken zijn zoals de rijkste bende worden, geen wapens bezitten, of het meeste alcohol.
We kunnen het samenvatten als een leuk tussendoortje voor volwassenen. We zijn uitermate benieuwd wat het volgend spel in deze reeks zal worden. Blijven ze in dezelfde sfeer of zal het iets totaal anders worden ?
Dit spel werd geschonken door
Noris Spiele
en is vanaf december te spelen bij Het Geel Pionneke.
Aantal spelers : 3-5
Leeftijd : vanaf 16 jaar
Speelduur : 30 minuten