First Martians: Adventures on the Red Planet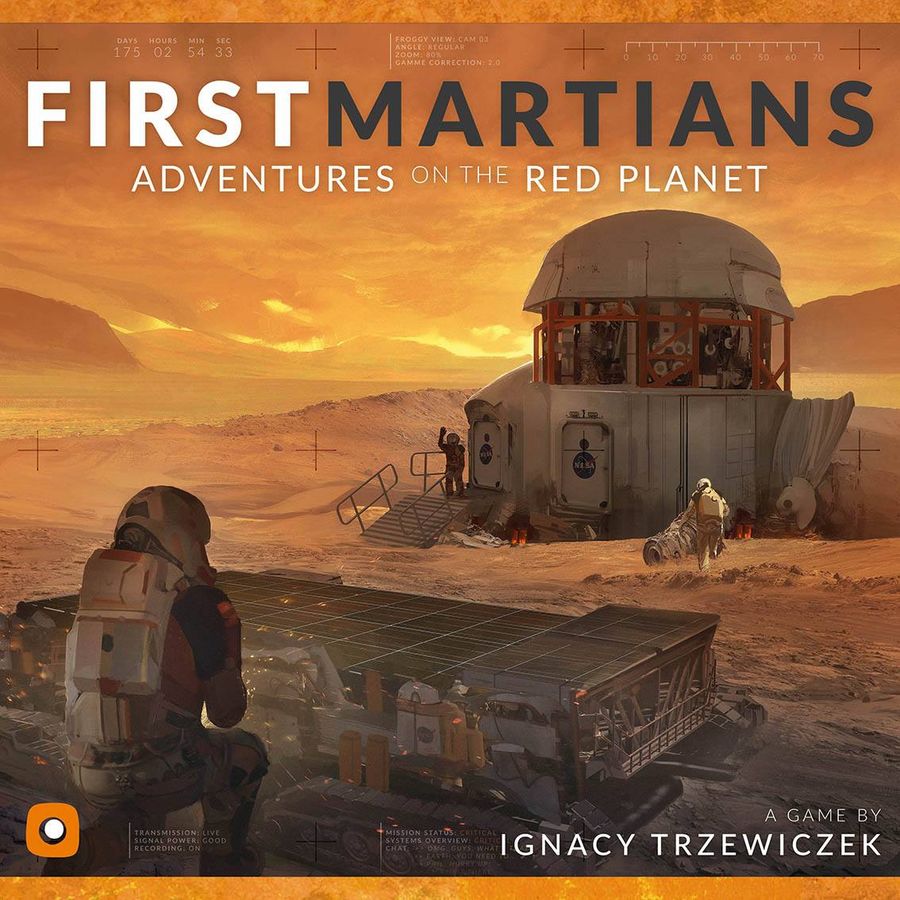 Toen dit spel werd aangekondigd, werd er bij vermeld, dat het gebruik maakt van dezelfde motor als waar Robinson Crusoe: Adventures on the Cursed Island gebruik van maakt. Meteen was mijn interesse gewekt, want laatst genoemde, mag inmiddels wel tot de klassiekers van de bordspelwereld worden gerekend.
Het spel wordt ondersteund door een app. Deze app helpt je ook bij het opzetten van het spel. Dit lijkt een welkome aanvulling op de spelregels, aangezien de hoeveelheid spelmateriaal die je in de doos aantreft, enorm is. Ook bij dit spel, zal je regelmatig naar de spelregels pakken, om het een en ander na te lezen. Dit is dan ook zeker geen spel om een keertje te spelen. Pas na de tweede of derde keer, zal je het spel op de juiste waarde weten te schatten.
Dit spel is vanaf maart te spelen bij Het Geel Pionneke.
First Martians: Adventures on the Red Planet is te koop bij spelmagazijn.be met 10% korting voor de leden van Het Geel Pionneke

Aantal spelers: 1-4
Leeftijd: vanaf 10 jaar
Speelduur: 90 minuten

Foto's van dit spel zijn binnenkort te vinden op onze fotoblog
Dit spel is geschonken door Portal Games