Escape Room : the Game - Virtual Reality
Kun jij samenwerken om de avonturen in een nieuwe virtuele omgeving te voltooien? Escape Room: The Game - Virtual reality bevat een virtual reality-bril waarmee spelers de gamewereld live kunnen betreden met de Escape Room-app.
Gevangen in een onderzeeër of gecrashed met een helikopter, moeten de spelers samenwerken om het avontuur met succes af te ronden en zich uit een hachelijke situatie te bevrijden, maar er is niet veel tijd om dit te doen. In slechts een uur moeten alle taken worden opgelost om samen te winnen! De interactieve omgevingen voor de avonturen zijn 360 ° -scènes met veel verborgen puzzels en bewegende objecten. Alleen door een goede communicatie kun je alle taken op tijd volbrengen.
In de nieuwe Chrono Decoder-app kunnen de codes snel en eenvoudig worden ingevoerd. (De Chrono-decoder van het basisspel kan hiervoor worden gebruikt.) Escape Room: Virtual Reality laat spelers in nieuwe game-omgevingen duiken.
Escape Room The Game: Virtual Reality kan met of zonder het originele basisspel worden gespeeld. Vereist wel een smartphone met download van Escape Room The Game-app.
Aantal spelers: 3-5
Leeftijd: Vanaf 16 jaar
Speelduur: 60 minuten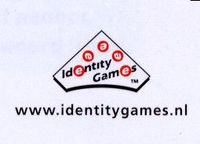 Dit spel is vanaf maart te spelen bij Het Geel Pionneke

De foto's van Escape Room: The Game - Virtual Reality zijn te vinden op onze fotoblog

Het spel is geschonken door Identity Games