Miau Miau Katzenklau
Toen de ontwerper van dit spel, op het idee kwam om Miau Miau Katzenklau te bedenken, was zij slechts 10 jaar oud. Je kunt hier zeker stellen jong geleerd...
De bedoeling van dit kwartetspel is om een kwartet te krijgen van een en dezelfde kleur. Je trekt telkens twee kaarten en door slimme vragen te stellen aan je tegenstander moet hij of zij de kaart afgeven welke jij zo broodnodig hebt.
Je tegenstander is verplicht je de kaart te geven, tenzij hij of zij gebruik maakt van de heksenkaart of de magische pot. Je kunt ook gebruik maken van de speciale joker kaarten om je kwartet compleet te maken.
Op de website van de uitgever zijn nog een aantal varianten te vinden om het spel te kunnen spelen.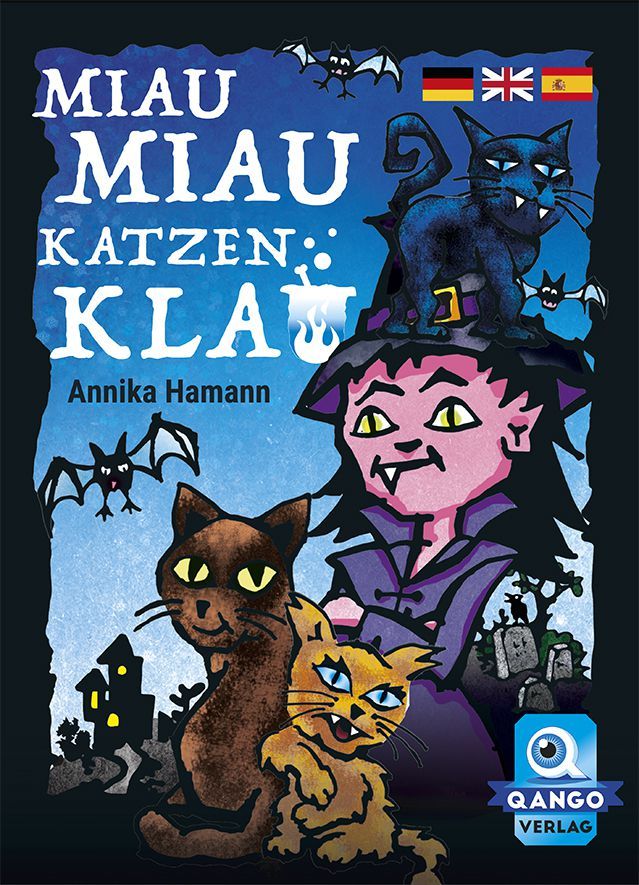 Dit spel is vanaf mei te spelen bij het Geel Pionneke
Aantal spelers: 3-6
Speelduur:| 15 minuten
Leeftijd: vanaf 5 jaar
Het spel werd geschonken door Qango Verlag