Gier
Gier draait niet rond de gelijknamige vogelsoort, maar is Duits voor een van de hoofdzondes: hebzucht. In dit spel moet je kaarten verzamelen door ze te stelen van je medespelers; maar ken je limieten ! Ben je te hebzuchtig, dan bestaat de kans dat je met lege handen achterblijft.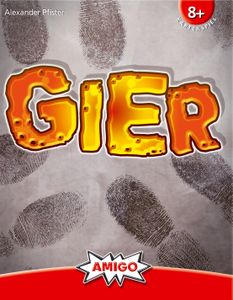 Iedere speler krijgt zeven genummerde 'waardekaarten' en één 'oplichterskaart'. In je beurt mag je niet enkel handkaarten uitspelen, maar ook op rooftocht gaan bij je medespelers. Na elke gestolen kaart beslis je of je blijft stelen of tevreden bent met de buit. Te enthousiaste dieven riskeren wel dat hun buit terugbezorgd zal worden aan hun weerloos slachtoffer.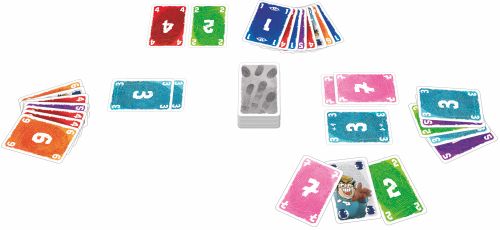 Actiekaarten zorgen er onder andere voor dat je al eens kan gaan rondneuzen in de kaarten van een andere speler, zodat je weet waar er al dan niet iets te rapen valt…De eerste speler die zes kaarten van dezelfde waarde in zijn verzameling heeft wint het spel.
Dit spel werd geschonken door
Amigo
en kan vanaf juni gespeeld worden bij Het Geel Pionneke.
Foto's van de speldagen kan je op onze
fotoblog
vinden.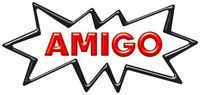 Aantal spelers : 2 - 5
Leeftijd : vanaf 8 jaar
Speelduur : 15 minuten