The palace of the mad king Ludwig
Koning Ludwig II van Beieren heeft alle grote architecten samen geroepen om zijn grootste prestatie te ontwerpen: een wereldberoemd paleis. Alleen de besten mogen meedoen! Gekke koning Ludwig eist veel. Prachtige gevels, witte stenen, omgeven door water, met overal zwanen. Alle architecten moeten samen het paleis ontwerpen. De ontwerper die de sterkste invloed toont, krijgt de opdracht en mag het paleis bouwen. Ben jij klaar om deze gekke uitdaging aan te gaan?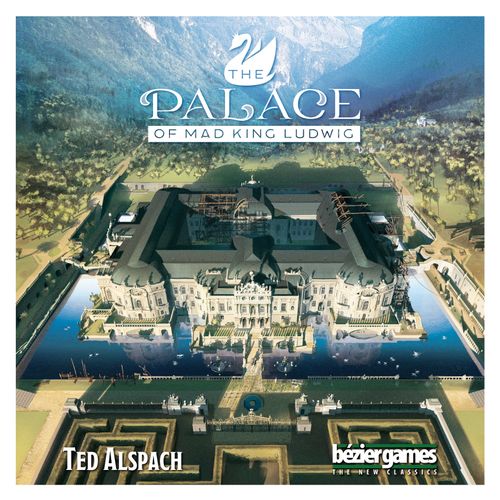 In The Palace of Mad King Ludwig bouwt elke speler één voor één kamers in een gigantisch paleis. Als de kamers voltooid zijn, vormt zich langzaam een ​​gracht aan de buitenkant. Zodra de uiteinden van de grachten verbonden zijn , is het paleis voltooid en wint de speler die het meeste heeft bijgedragen aan het paleis!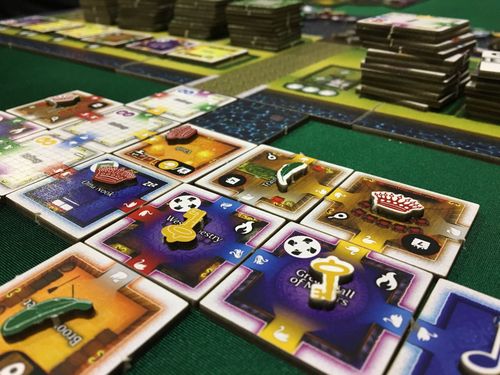 The Palace of Mad King Ludwig is een zelfstandig spel. Het is een vervolg op The Castles of Mad King Ludwig. Er zijn overeenkomsten tussen beide spellen (tegels leggen, kamer beloningen, het samen bouwen aan een groter geheel), maar het spelverloop van het
gezelschapsspel The Palace of Mad King Ludwig
is helemaal anders. Zeker uit te proberen dus.
Dit spel werd geschonken door
Bézier games
en kan vanaf juni gespeeld worden bij Het Geel Pionneke.
Dit spel is te koop bij
Het Spelmagazijn
.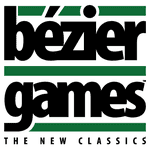 Aantal spelers :2-4
Leeftijd : vanaf 13 jaar
Speelduur : 75 minuten