Alchemistry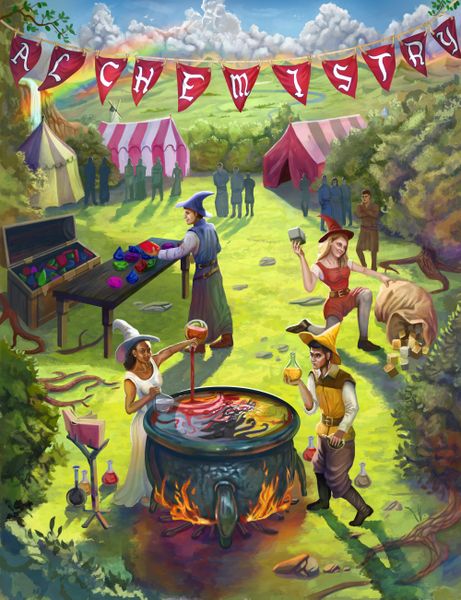 In Alchemistry strijden spelers in een alchemie wedstrijd. Zij dienen verschillende drankjes te brouwen door ingrediënten te mixen en toverformules te combineren.
In de basis is Alchemistry een eenvoudig spel, dat in een tiental minuten te leren is, maar als men eenmaal aan het spelen is, is het toch uitdagender dan men had verwacht. Vergelijk het wat dat betreft met Splendor of Century Spice Road.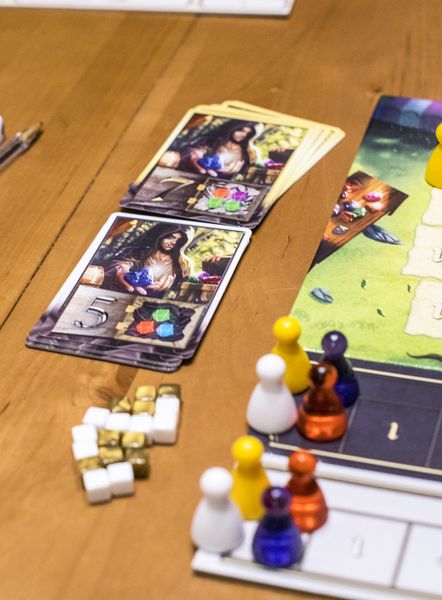 De spelers verzamelen tijdens een beurt ingrediënten en dienen dan te beslissen of ze deze gebruiken, verhandelen of omzetten in andere, zeldzamere ingrediënten.
Ben jij de beste alchemist en win jij het spel?
Dit spel is vanaf augustus te spelen bij Het Geel Pionneke.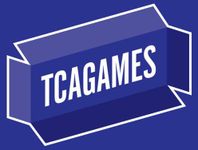 Aantal spelers: 1-4
Leeftijd: vanaf 16 jaar
Speelduur: 60 minuten
Dit spel is geschonken door TCA Games