Rock the Bock
Het Rock the Bock festival is al lang uitverkocht, maar de beukende deuntjes hangen in de lucht en de party animals blijven maar toestromen.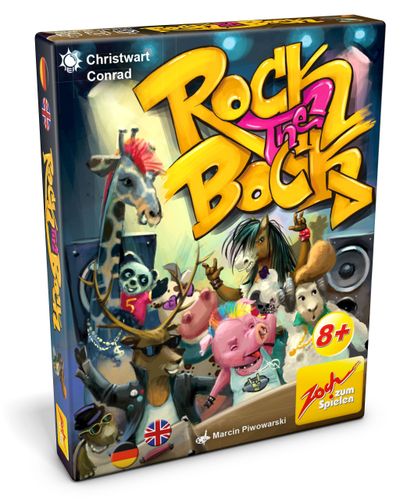 Vandaag valt er vanalles te zien : het paard gaat helemaal wild, de herten zijn aan het dansen met de koe, enz ... Als je ook nog graag de laatste ticketten wilt bemachtigen, dan zal ik me maar haasten als ik van jou was. Bij Rock the Bock wint de speler die erin slaagt om de meeste dieren (of handkaarten in dit geval) op het festival te krijgen.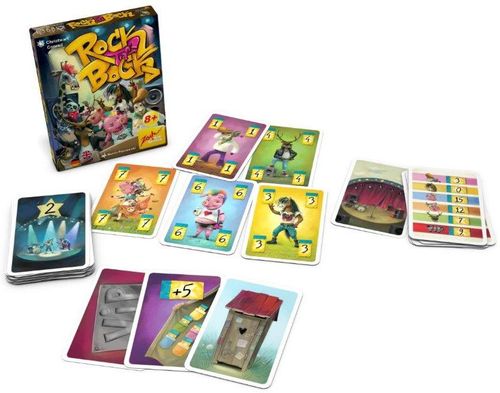 Groepen van dieren aan de inkom die te omvangrijk zijn, moeten buiten blijven. Maar misschien kan een goede connectie met de zwarte markt je wel aan een ticket helpen, en een vip kaartje hier en daar kan ook geen kwaad.
Dit spel werd geschonken door Zoch verlag en is vanaf augustus te spelen bij Het Geel Pionneke.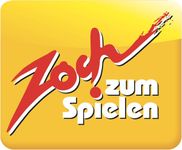 Aantal spelers : 2-4
Leeftijd : vanaf 7 jaar
Speelduur : 15 minuten