Hippo
Bij Hippo zullen de spelers trachten om al hun boeien - in de vorm van chips - proberen kwijt te geraken, door ze strategisch te plaatsen in het zwembad van meneer Hippo.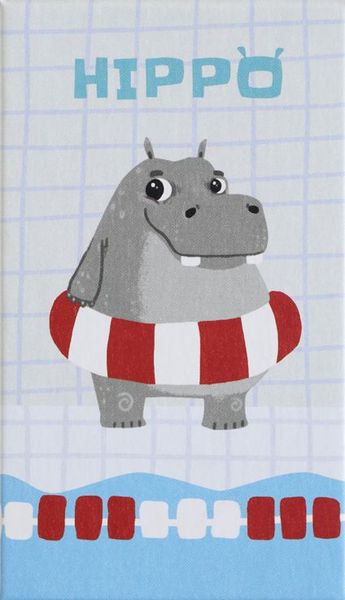 De zwembanen zijn allen genummerd, van 1 tot 12, en in baan nummer 7 bevindt zich het gebied van meneer Hippo.
De spelers dobbelen met 3 dobbelstenen en beslissen daarna of ze hun gedobbelde waardes afzonderlijk gebruiken, of om ze op te tellen. De speler die een 7 dobbelt en gebruikt, mag nog een beurt spelen. De boeien kunnen uit het zwembad gezet worden als er een baan volzet is en een speler in diezelfde baan speelt.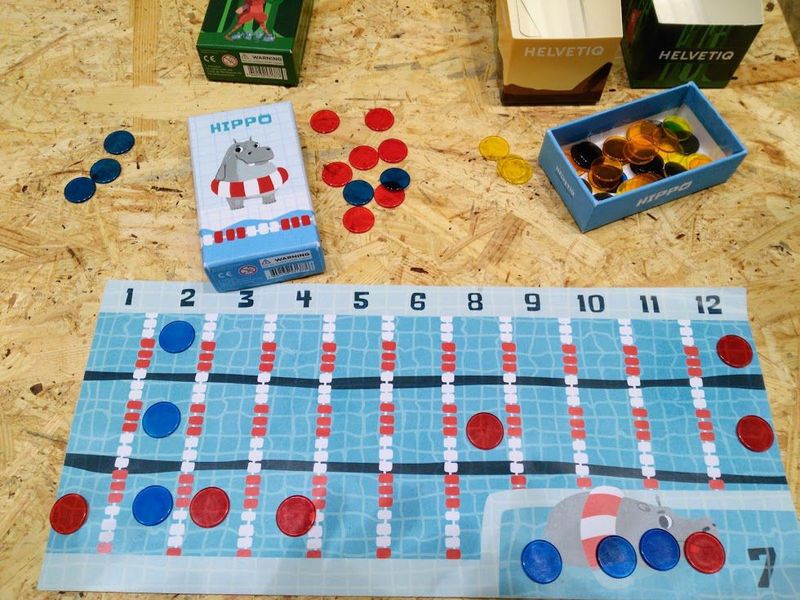 Dit spel werd geschonken door
Helvetiq
en is vanaf september te spelen bij Het Geel Pionneke.

Aantal spelers : 2 - 4
Leeftijd : vanaf 6 jaar
Speelduur : 15 - 20 minuten