Fleet the dice game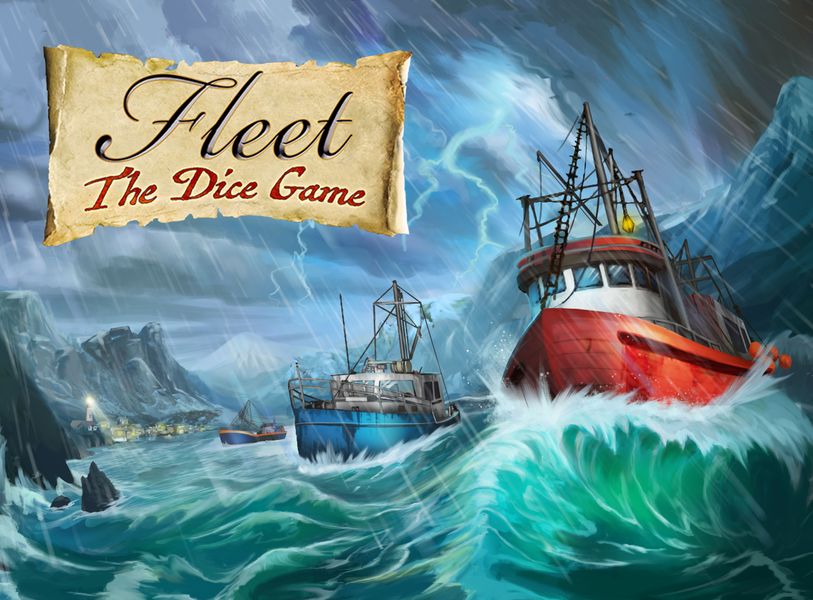 Na het kaartspel Fleet is er nu de dobbelversie; Fleet: The Dice Game speelt zich eveneens af in de Ridbackbaai, maar kent een ander spelmechanisme. Spelrondes bestaan uit twee fases waarbij telkens een aantal dobbelstenen (één meer dan het aantal spelers) gerold worden. Hierna kiest elke speler één dobbelsteen uit en past het effect ervan onmiddellijk toe. De dobbelsteen die overblijft (en het effect ervan) telt voor iedereen.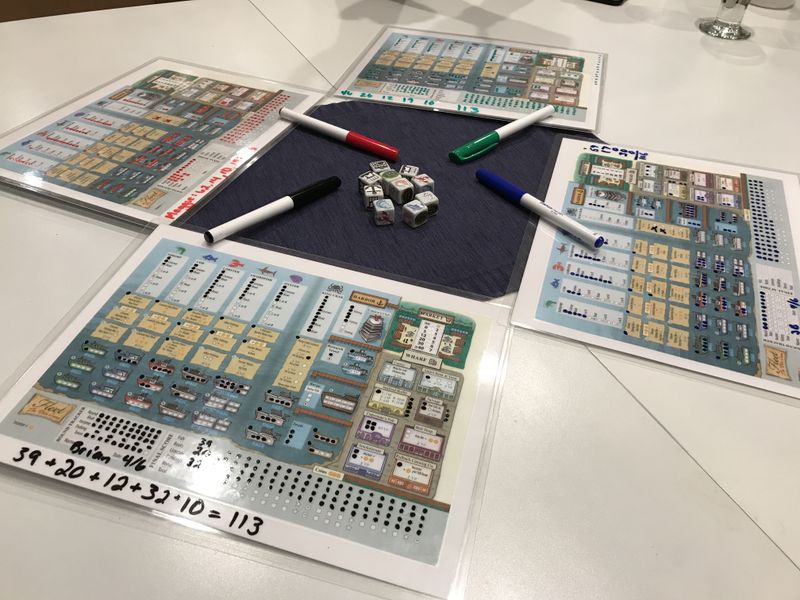 In de bootfase leveren gerolde bootdobbelstenen overeenkomstige boten op, waardoor visserslicenties beschikbaar worden en de boten kunnen uitvaren op jacht naar vis. In de stadsfase is de inzet stadsdobbelstenen (gelijk aan het aantal spelers) plus één bootdobbelsteen. Met deze stadsdobbelstenen kunnen havengebouwen worden vrijgespeeld om extra punten te verdienen of geavanceerde schepen in te lijven om een grotere visopbrengst te bekomen.
Het vissen vindt plaats tussen de twee fases van de even rondes. Wie na tien rondes de meeste punten binnenhaalt wint het spel !
Dit spel werd geschonken door
Eagle gryphon games
en kan vanaf januari gespeeld worden bij Het Geel Pionneke.