Cave paintings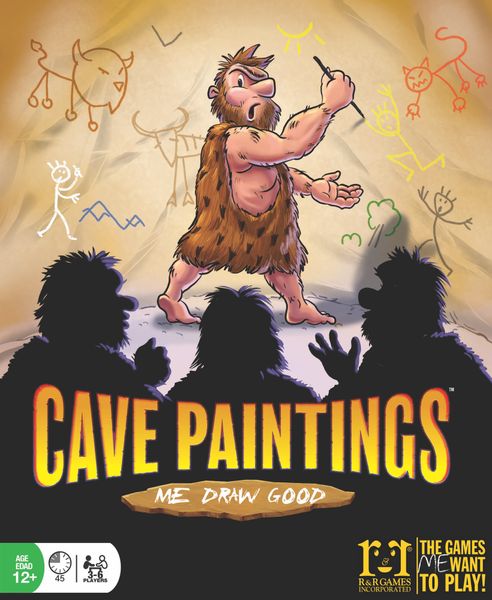 Pictonary voor gevorderden op zijn prehistorisch, dat is Cave Paintings. Elke speler krijgt een stukje grotwand ter beschikking (een wisbaar bordje met whiteboardmarkers) waarop hij/zij zijn tekenkunsten kan laten bewonderen door de andere holbewoners, die moeten raden welke meesterwerken er afgebeeld zijn. Punten zijn er te verdienen door duidelijk te tekenen of juist te raden.
Het concept klinkt bekend, maar Cave Paintings bevat enkele leuke twists: zo mogen de spelers hun marker niet vasthouden zoals ze dat als moderne mens gewoon zijn van te doen met een balpen, maar mogen ze enkel tekenen met de marker in hun gesloten vuist. Alsof dat niet moeilijk genoeg is, is het niet één, maar zes tekeningen die af moeten zijn binnen de (zeer beperkte) looptijd van de zandloper.


Nog niet uitdagend genoeg ? Dan is er nog een spelmodus voor gevorderden: hierbij teken je telkens twee begrippen door elkaar in één tekening. Altijd al eens een fabriek-piraat, cobra-postbode of lava-koning willen tekenen ? Binnen de tijd, liefst duidelijk en met gesloten vuisten ? Ziehier je kans !
Dit spel werd geschonken door
R&R games
en kan vanaf juni gespeeld worden bij Het Geel Pionneke.