Bees - The Secret Kingdom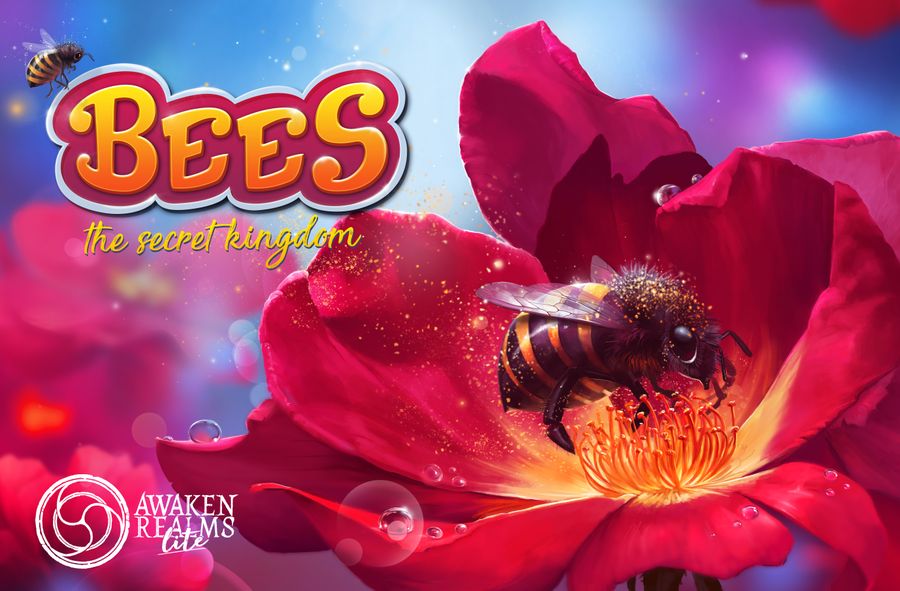 Een waar kleurenfestijn, dit kleine doosje waarin een prachtig getekend en even kleurrijk kaartspel verborgen zit. In Bees – The Secret Kingdom verzamelen de bijen bloempollen om ze veilig af te leveren in de bijenkorf, waarna ze omgezet worden in heerlijke honing, die aan het einde van het spel punten oplevert.
In een beurt legt de actieve speler twee kaarten van de pollenstapel open op tafel, kiest er een van en gooit de andere weg. Hierna krijgt hij de overeenkomstige pollen die bovenaan op de kaart getoond zijn. De andere spelers kiezen één pollentoken van de onderzijde van de kaart. Iedereen verzamelt pollen tot er honingkaarten kunnen gekocht worden. Eventuele hierop vermelde acties worden uitgevoerd, en het spel gaat door tot de honingtrekstapel uitgeput is.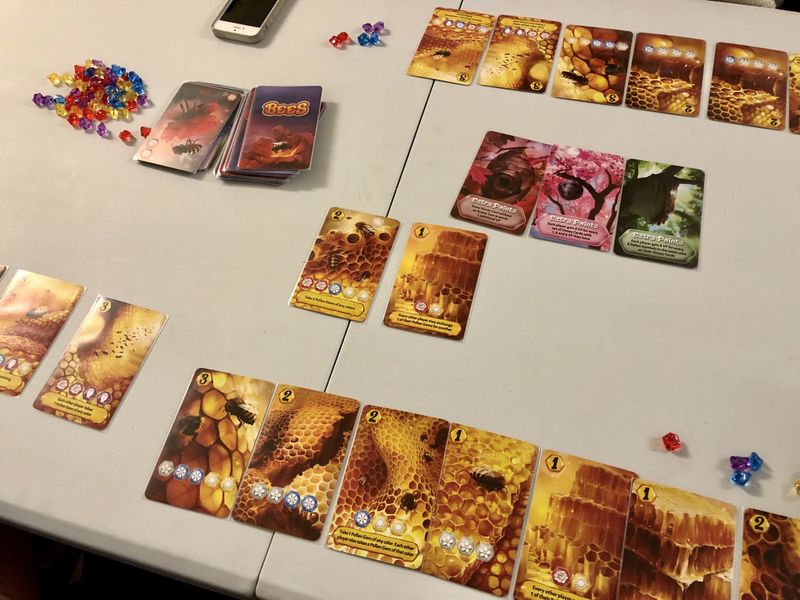 Een leuk instapspelletje voor families, dat al geschikt is vanaf zes jaar. Of met de beknopte handleiding en korte spelduur eveneens een ideaal tussendoor spelletje. Inclusief uitbreiding met 'bijenkorfkaarten' voor de meer ervaren spelers.
Dit spel werd geschonken door
Van Ryder Games
en kan vanaf mei gespeeld worden bij Het Geel Pionneke.
Aantal spelers: 2 - 6
Leeftijd: vanaf 6 jaar
Speelduur: 10 - 30 minuten