Giochix.it nieuwsbrief : The Foreign King.
The Foreign King campaign starts on 15 minutes!
Another great game is going to start on Giochistarter platform: This is the page link. There are available some discounted packs! Don't miss them!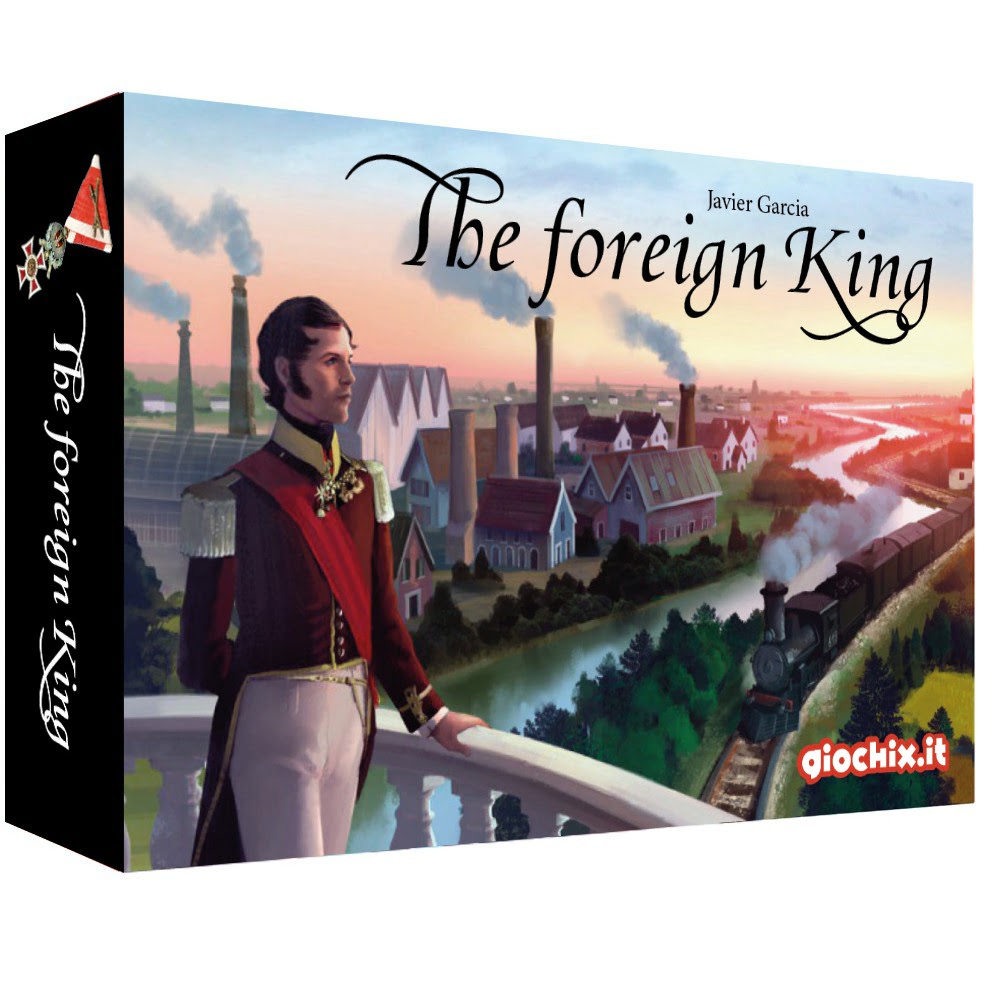 In 1831 a state was born, but a nation has yet to be created. Belgium conquered his indipendence from Holland and call a foreign king to lead the new nation. Now, a German king sits on the throne

conceiving

great

plans

for his kingdom. First step is the unification of the whole population, always divided because of

cultural and religious differences

. T

hen

a high

industrialization

t
hat will lead
Belgium
to
compete with the
powerful
European
nations
.

N

ow

everyone

works

together for the growth of

the country,

under the leadership

of a

foreign king.
For influential families
ancient enmities and
differences are hard to forget and each
one
will
compete with the other
s
to earn
trust
in the eyes of
the
king.
Will you be able to be protagonist of industri
alization and demographic expansion of Belgium, managing to rise your family above the others?
The Foreign King is a light-to-medium weight strategy game for 2-4 players, in which you lead one of most influent

bourgeois family

of

B

elgium

. Main mechanics are placement and majority, and thanks to his

ease of

learning

and fast pace, a game lasts about 40 minutes. During the game you must pay attention to many factors and to the different strategies that can lead you to the victory. In The Foreign King, opponent's actions will be important for your strategy as yours. Especially remember: not only you must choose the best action but you also have to take it at the right moment or your opponent will prevent you to do it