Bardagi: The Claim for Gold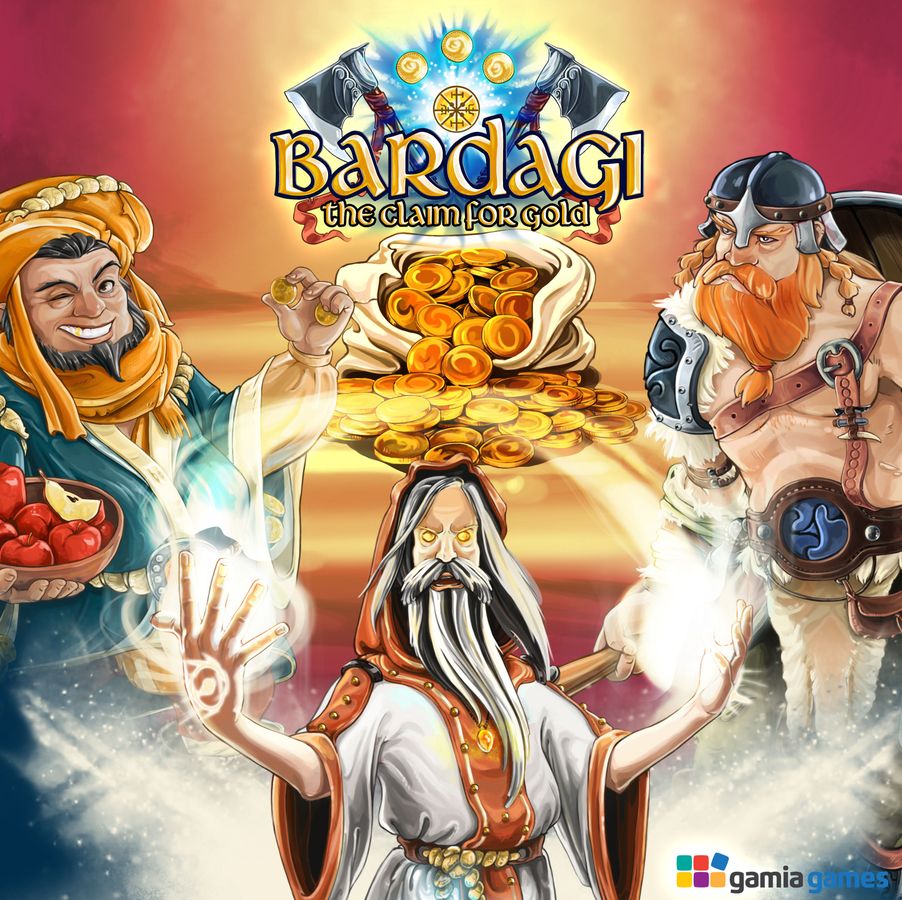 Bardagi is een strategisch spel waarbij het doel is om meer roempunten te scoren dan je medespelers. Je verkrijgt roem door gebieden te bezetten, goudmijnen te ontginnen, gebouw op te waarderen en de hoeveelheid goud in jouw bezit aan het einde van het spel.
Alle goudmunten, die worden verkregen gedurende het spel, worden in je goudbuidel geheim gehouden. De roemstatus van een speler is altijd zichtbaar op zijn spelersbord en beweegt omhoog of omlaag gedurende het spel. Zijn goudstapel zal echter alleen worden onthuld bij het einde van het spel. Het spel eindigt na een aantal spelronden, afhankelijk van het aantal spelers.
Dit spel is vanaf maart te spelen bij Het Geel Pionneke.

Aantal spelers: 2-5
Leeftijd: vanaf 10 jaar
Speelduur: 120 minuten

Foto's van dit spel zijn te vinden op onze fotoblog
Dit spel is geschonken door Gamia Games