7 wanted
Als we aan een" most wanted poster" denken, denken we al snel aan het Wilde Westen. Maar de wereld is nog geen haar veranderd. In het Belang van Limburg konden we zelf in 2017 nog lezen dat
zeven van de negen relschoppers op de Brusselse 'most wanted-lijst' geïdentificeerd zijn. Nu blijven we liefst zo ver mogelijk weg van criminelen maar dat was vroeger wel anders.
In het spel 7 Wanted nemen de spanningen toe tijdens de Gold Rush en de belangen van de belangrijke figuren worden bedreigd. Jij bent een belangrijke figuur en je hebt dringend bescherming nodig, waar beter dan tussen de 7 most wanted?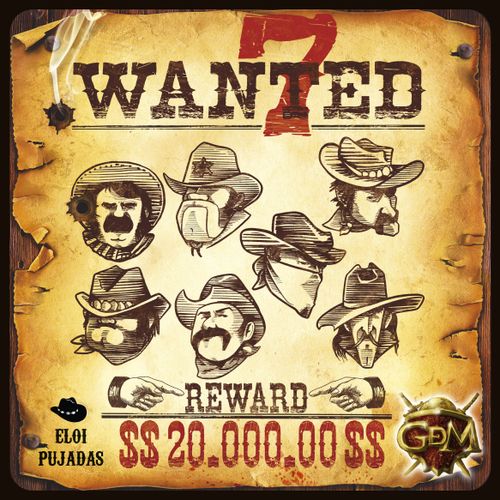 Iedereen wil de beste bescherming, met behulp van speelkaarten probeer je de beste schutters te rekruteren.
Het spel wordt smerig gespeeld, er worden gratis gevechtsvliegtuigen aangeboden en andere smerige trucs worden bovengehaald om je tegenstanders te overbieden. Koop een biertje of whisky, richt je geweer of speel kaarttrucs om schutters te ontworstelen aan je tegenstanders! In elke ronde scoor je bescherming en verzamel je schutters om je veilig te houden. Zorg dat je klaar bent voor de laatste confrontatie aan het einde van het spel.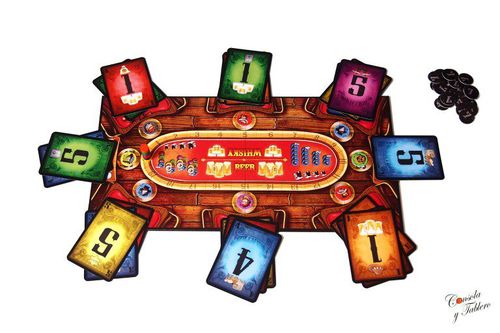 Dit spel werd geschonken door
GDM
en kan vanaf juni gespeeld worden bij Het Geel Pionneke.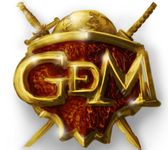 Aantal spelers :2-6
Leeftijd : vanaf 8 jaar
Speelduur : 20-40 minuten