Der Baum - Geister des Waldes (aka l'arbre)
De lente is nog steeds in het land, een ideaal moment om – naast Sakura – nog een tweede 'bomenspel' voor te stellen. Naar een passende titel hebben ze niet lang moeten zoeken.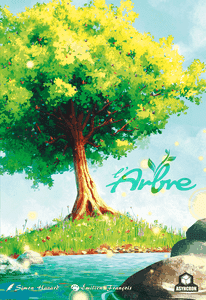 'De Boom' (of Der Baum of L'Arbre) draait om een magische boom die elke lente opnieuw herleeft. Als één van de drie 'boomgeestbewakers' probeer je de groei van de boom in goede banen te leiden. Dit wil zeggen; zoals het jou het beste uitkomt. Ook de andere geestbewakers proberen immers alles naar hun hand te zetten.
Elke speler krijgt tokens met boomonderdelen (blaadjes, takken, vruchten, …). Door het uitspelen van handkaarten en door het volgen van de plaatsingsregels kunnen deze tokens op de boom gelegd worden. Iedere beurt kan de speler nieuwe kaarten nemen uit het deck, of boomtokens afleggen.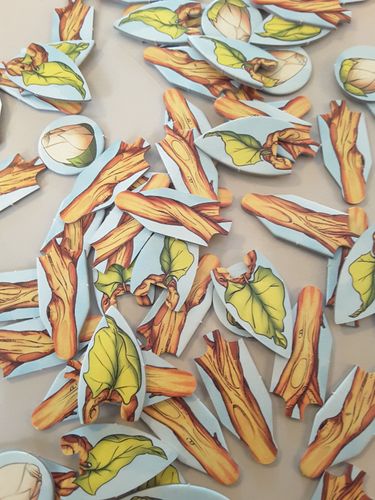 Wees de andere geesten snel te slim af, want de eerste geest die al zijn/haar boomtokens kan afleggen wint het spel.
Dit spel werd geschonken door 2 geeks/
Asyncron
en kan vanaf juni gespeeld worden bij Het Geel Pionneke.
Foto's van de speldagen kan je op onze
fotoblog
vinden.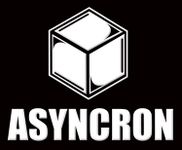 Aantal spelers : 2 - 4
Leeftijd : vanaf 10 jaar
Speelduur : 45 minuten