Halli Galli party
De klassieker 'Halli Galli' vierde in 2017 zijn 25-jarig bestaan. Reden voor een feestje, wat resulteert in Halli Galli Party, waarbij het fruit de muzikale toer opgaat.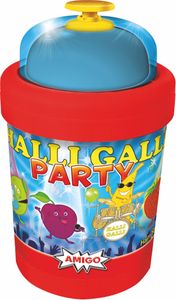 Het spelmechanisme is gelijkaardig aan het originele spel. De kaarten worden evenredig verdeeld onder het aantal spelers. Het afgebeelde fruit (bananen, aardbeien en limoenen) kan verschillen in kleur (geel, groen of rood); ook bespelen ze verschillende instrumenten (gitaar, saxofoon of drums).
Elke speler draait beurtelings een kaart van zijn deck om; wanneer twee omgedraaide kaarten matchen in twee eigenschappen (bv. een groene en rode banaan die beiden drums spelen) begint de race naar de bel. Net als wanneer de ster van de band (de zingende pruim) verschijnt…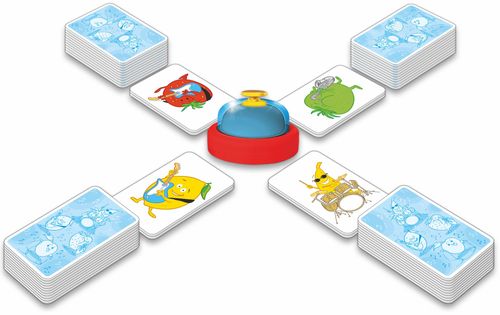 De eerste speler die belt krijgt alle omgedraaide kaarten en legt deze onder zijn/haar stapel. Als iemand belt op het verkeerde moment, moet deze speler elke andere speler een kaart uit zijn/haar stapel geven. Van zodra er nog maar twee spelers over zijn, eindigt het spel de volgende keer dat de iemand belt. De speler die de meeste kaarten verzameld heeft wint.
Dit spel werd geschonken door
Amigo
en kan vanaf juni gespeeld worden bij Het Geel Pionneke.
Foto's van de speldagen kan je op onze
fotoblog
vinden.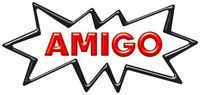 Aantal spelers : 2 - 4
Leeftijd : vanaf 8 jaar
Speelduur : 15 minuten