King of the pirates
Piraten zijn altijd een geliefd spelthema geweest, maar deze maand is de oogst groot; met King of Pirates stellen we een tweede piratenspel van de maand mei voor. In dit spel gaan de piraten op jacht naar het piratengeld 'doubloons'. De eerste speler die erin slaagt om 10.000 doubloons te veroveren wint het spel en is de nieuwe piratenkoning.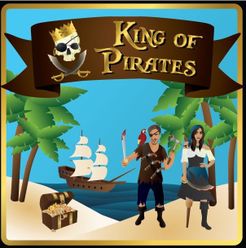 Geld veroveren kan op verschillende manieren; door schatten op te graven, elkaar aan te vallen, of door steden te plunderen met je ingehuurde bemanning. Deze aanvallen worden beslecht door te dobbelen. Al kan het lot een handje geholpen worden door het uitspelen van actiekaarten, waardoor je jezelf kan versterken, of de tegenstander kan verzwakken.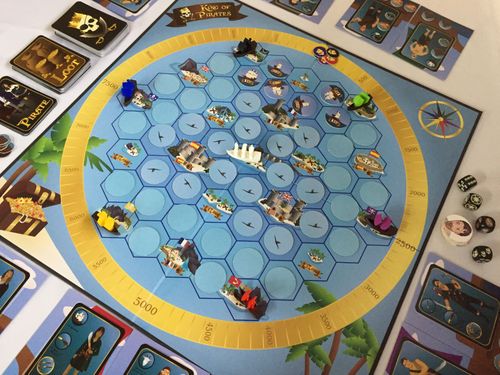 Dit spel werd geschonken door
Borzag games
en kan vanaf mei gespeeld worden bij Het Geel Pionneke.
Foto's van de speldagen kan je op onze
fotoblog
vinden.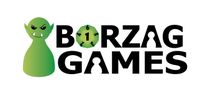 Aantal spelers : 3 - 6
Leeftijd : vanaf 11 jaar
Speelduur : 45 - 150 minuten