Lecker mammut
Met de zomer in aantocht worden de barbecues stilaan uit hun stoffige overwinteroord gehaald. Wie de brochettes en chipolata's ondertussen beu gezien is, kan misschien overschakelen naar een stukje mammoetvlees. Hiernaar moet je immers op jacht gaan in 'Lecker Mammut'. En net zoals toen, is het ieder voor zich en is snelheid van levensbelang.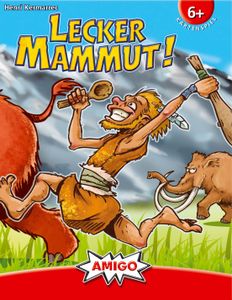 Elke speler ontvangt een gelijke hoeveelheid kaarten, die gedekt gestapeld worden. De startspeler draait zijn kaarten een voor een om en legt ze in het midden van de tafel. Van zodra er drie kaarten liggen met of hetzelfde dier, of dezelfde achtergrond is de jacht geopend. De snelste jager verovert de kaarten en mag zijn buit voor hem/haar leggen. Elke prooikaart levert een punt op. De jachttrip gaat verder zoveel rondes als er spelers zijn. De speler met het meeste punten wint.
Dit spel werd geschonken door
Amigo
en kan vanaf mei gespeeld worden bij Het Geel Pionneke.
Foto's van de speldagen kan je op onze
fotoblog
vinden.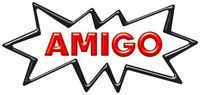 Aantal spelers : 2 - 6
Leeftijd : vanaf 6 jaar
Speelduur : 15 minuten