Super Goal!
Het WK voetbal komt eraan, en hopelijk worden de Rode Duivels voor een eerste keer wereldkampioen, met of zonder Radja Nainggolan. Maar deze keer kan jij kampioen spelen.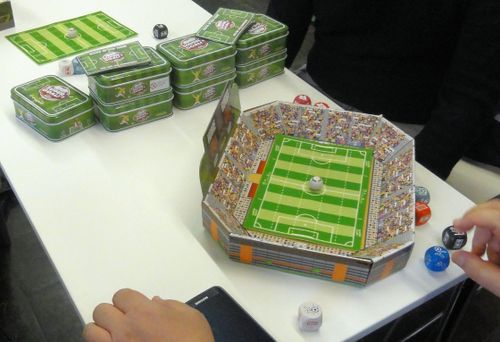 Super Goal! is een kort bordspel dat net zo lang duurt als de pauze in een voetbalmatch. De ronde bal zal hierbij vervangen worden door een dobbelsteen, die misschien het definitief schot zal bepalen.
Even of oneven worp ? De initiële start zal bepalen welke speler als eerste mag bewegen. Dat kan een onstopbare doelpoging zijn, een assist dat een aanvallen naar voren stuurt, maar ook een geweldig redding. De bal beweegt rond op het veld via de aanval, defensie, schot en reddingsdobbelstenen. Nu is het aan jou om je meest tactische en atletische kunstjes te laten zien en zelf wereldkampioen te worden.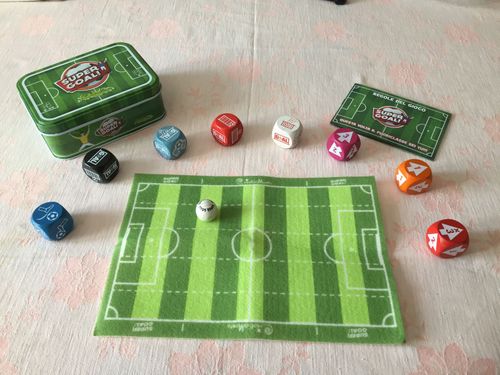 Dit spel werd geschonken door
Creativamente srl
en is vanaf juli te spelen bij Het Geel Pionneke.

Aantal spelers : 2
Leeftijd : vanaf 6 jaar
Speelduur : 10 - 15 minuten