Fabled fruit: the lime expansion
In het basisspel Fabled Fruit proberen de spelers het beste fruit uit het woud te vinden en te plukken. Het leuke aan het spel is het steeds veranderende spelmechanisme, waardoor elke spelbeurt net iets verschilt met de vorige. Geen enkele verandering is echter definitief, waardoor er op elk moment opnieuw begonnen kan worden met een eenvoudigere versie van het spel. Eindeloze mogelijkheden zorgen voor veel spelplezier en houden het spel boeiend, elke keer opnieuw.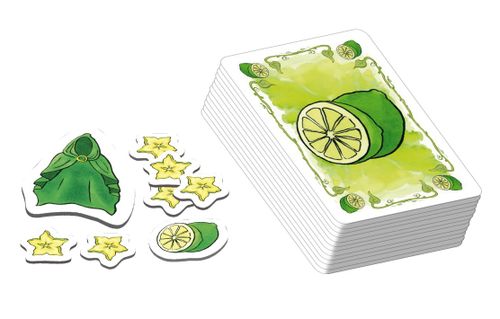 Nog meer opties biedt de uitbreiding Fabled Fruit – The lime expansion. Twintig nieuwe locaties, gokmogelijkheden en zelfs een camouflagemantel om de anderen te slim af te zijn…
Met een geschatte speltijd van 25 minuten is een rondje Fabled Fruit een ideaal tussendoortje voor de hele familie (vanaf 8 jaar). Een mooie gelegenheid om dit spel te (her)ontdekken ?
Dit spel werd geschonken door
2F
en kan vanaf juli gespeeld worden bij Het Geel Pionneke.
Foto's van de speldagen kan je op onze
fotoblog
vinden.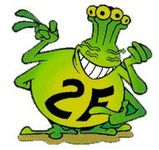 Aantal spelers : 2 - 5
Leeftijd : vanaf 8 jaar
Speelduur : 25 minuten