Robin Hood and the Merry Men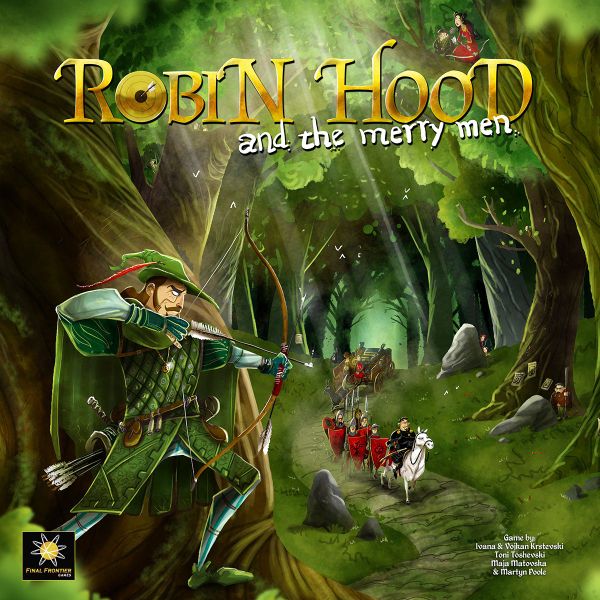 Robin Hood is ons allen welbekend; de Engelse held die steelt van de rijken en deelt met de armen leent de setting en het artwork aan dit spel waarin de spelers in de rol van Robin Hood of een van zijn even rebelse vrienden (de Merry Men) de strijd aangaan om Nottingham te bevrijden van de tirannieke prins John en de Sheriff van Nottingham.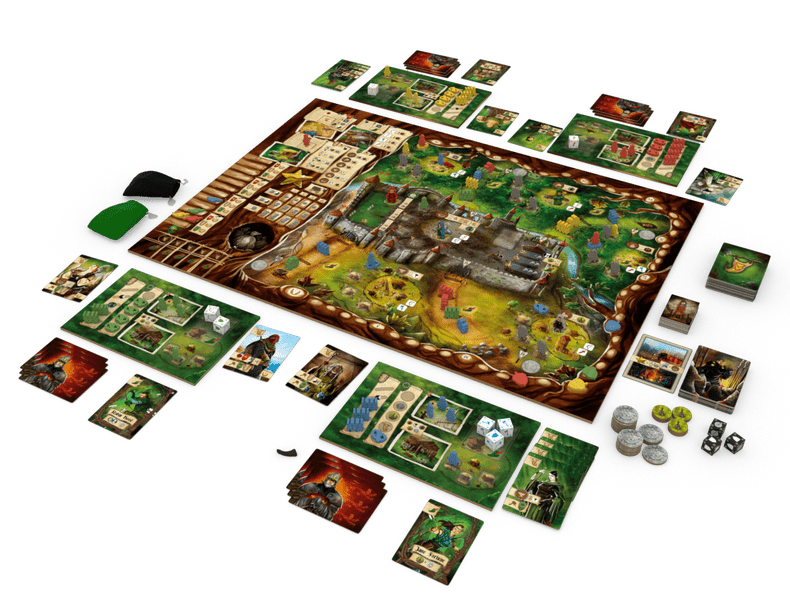 Elk van de vijf rondes bestaat uit twee fasen; als eerste de Merry Men fase waarin je door het spelen van Merry Men kaarten beroep doet op je vrienden. Zo kan je grondstoffen en wapens verzamelen en valkuilen bouwen voor het leger van de Sheriff, dat op pad is om de belastingen te komen innen. In de Hero-fase probeer je de koninklijke koetsen van hun schatten te beroven en gevangenen uit de kerkers te bevrijden. Robin Hood combineert verschillende spelmechanismes (worker-placement, setcollectie, dobbelen,…) in één spelavontuur. Verzamel medespelers met een hoog rechtvaardigheidsgevoel en ga de strijd aan: jullie kunnen kiezen voor de semi- of totale coöperatieve spelvariant. Of ga de uitdaging in je eentje aan: ook aan een 1-speler variant is gedacht.
Dit spel werd geschonken door Final frontier en kan vanaf januari gespeeld worden bij Het Geel Pionneke.
Aantal spelers : 1 - 5
Leeftijd : vanaf 13 jaar
Speelduur : 60 - 90 minuten