The table is lava / coconuts edition
The table is lava is een zeer luchtig dexterity spel, m.a.w een spel waar behendigheid cruciaal is. Het is aan jou om je mannetjes op het einde van het spel veilig op de kaarten te houden, want al de rest ... je raadt het al, is lava.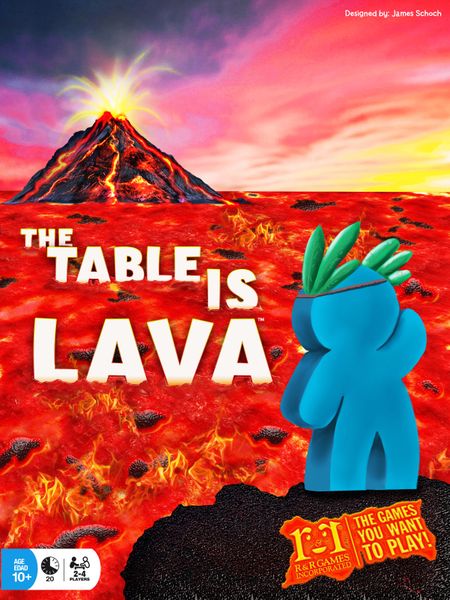 Tijdens je speelbeurt zal je een kaart op tafel moeten werpen. Als je kaart met de goeie kant naar boven landt, mag je zoveel mannetjes op de kaart zetten als aangegeven is op die kaart. Dat moeten niet noodzakelijk je eigen mannetjes zijn, dat mogen er ook van andere spelers zijn.
Een andere mogelijkheid die je hebt tijdens je beurt is om met die kaart mannetjes van de tegenstander omver te werpen, of beter nog, ze op tafel te laten vallen. Mannetjes op de tafel sterven namelijk, want de tafel is van lava gemaakt. Elke mannetje dat nog rechtop staat zal je 2 punten opleveren, elk mannetje dat plat ligt levert je 1 punt op.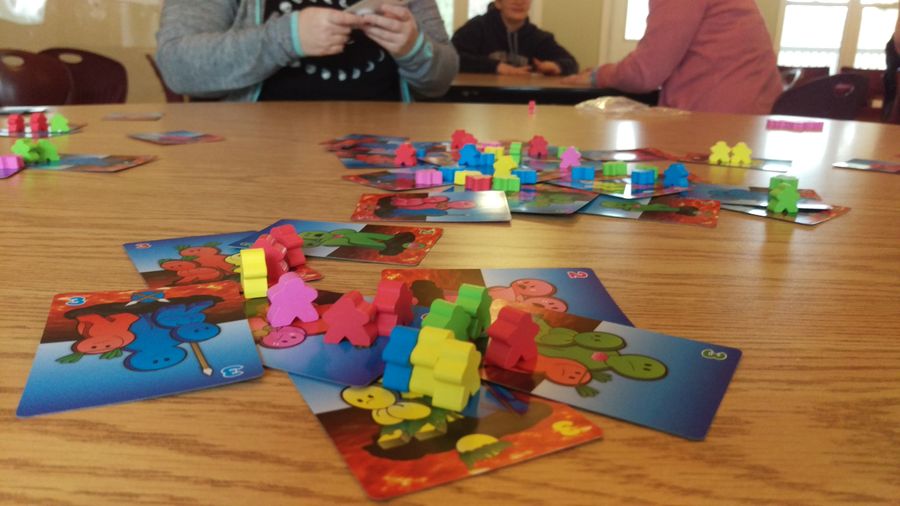 Zodra alle kaarten gespeeld zijn, zal de score opgeschreven worden en bent u klaar voor een al dan niet volgende ronde. Dit spel is een leuk tussendoortje, zeker als je even je benen wilt strekken na een hele dag (zittend) te spelen.
En onmiddellijk stellen we je ook de uitbreiding voor : de coconuts edition. Met deze uitbreiding kan een 5e speler meedoen. Hij of zij zal dan wel met de roze mannetjes moeten spelen. Voor de rest blijven de regels identiek.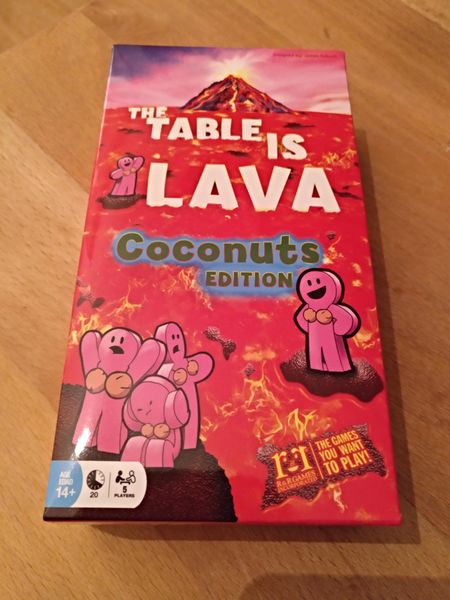 Dit spel met uitbreiding werd geschonken door
RnR Games
en is vanaf juni te spelen bij Het Geel Pionneke.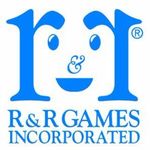 Aantal spelers : 2-5
Leeftijd : vanaf 10 jaar
Speelduur : 20 minuten