Zumos Juices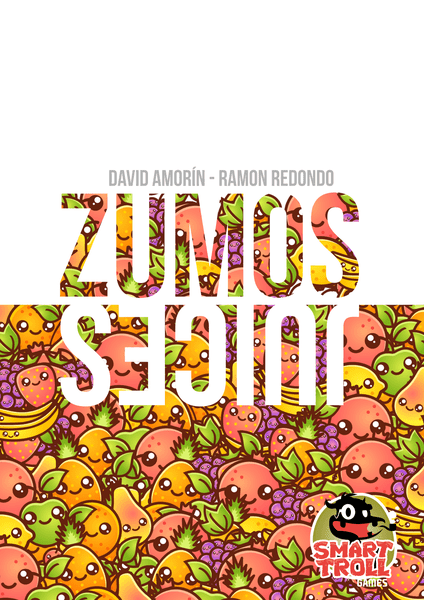 Lekker, verfrissend en vol vitaminen: smoothies zijn populair. En spelen eveneens de hoofdrol in 'Juices': een snel kaartlegspel waarin de spelers zoveel mogelijk sapjes proberen te mixen. En door de beknopte spelregels kan je hier snel aan beginnen !
Elke beurt trekken de spelers twee kaarten, die telkens twee soorten fruit bevatten, houden er eentje voor zich en geven de andere simultaan door aan de speler aan hun rechterkant. Hierna legt iedereen zijn twee kaarten op tafel en probeert sap te maken door het fruit zo te combineren dat drie of meer dezelfde vruchten op één lijn liggen. Gemaakte sapjes leveren punten op, net als mogelijke voordelen voor jezelf én mogelijkheden om medespelers te saboteren.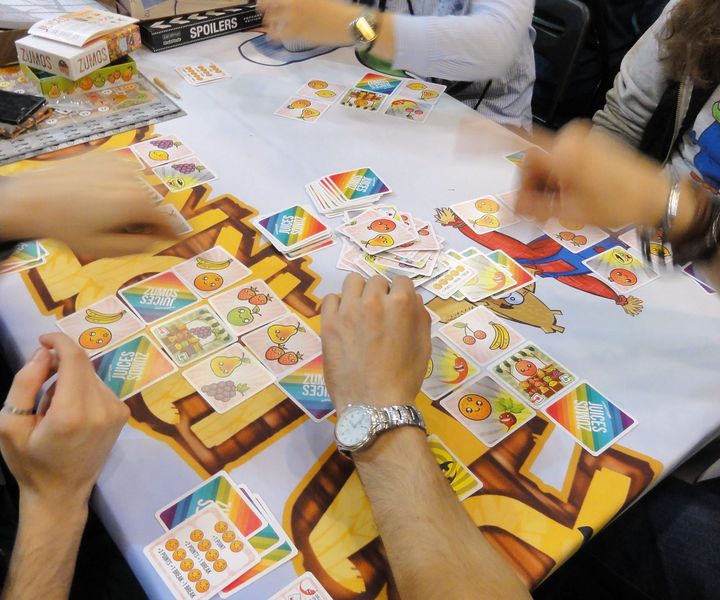 Ook 'non-fruit'elementen (melk, ijs, …) op de kaartjes kunnen in je voor- of nadeel werken. Juices bevat eveneens een 'expertmodus'waarbij je extra punten scoort voor elke gespeelde vrucht die op je startkaart afgebeeld stond.
Dit spel werd geschonken door
Zacatrus
en kan gespeeld worden in mei bij Het Geel Pionneke.
Aantal spelers: 2 - 10
Leeftijd: vanaf 8 jaar
Speelduur: 20 minuten