Girl's Time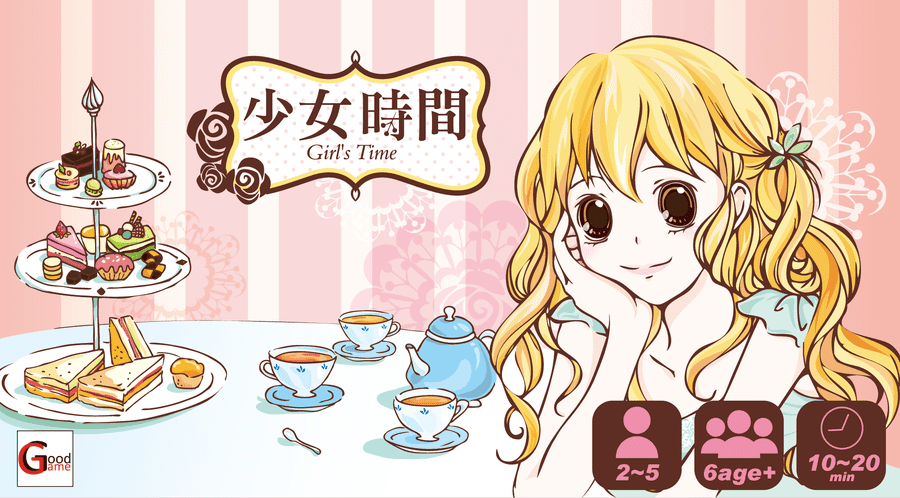 Bluffen en misleiden, daar draait het om in dit Aziatische kaartspelletje. (Ik vind het wel bevreemdend dat het 'Girl's time' moet heten. Zijn wij vrouwen dan zoveel beter in bluffen en misleiden???).
Maar dat terzijde. In dit snel aan te leren kaartspelletje dien je als klant goederen te verzamelen, zoals schoenen en kleding. (Nu snap ik wel dat er echte vrouwen als voorbeeld gesteld worden voor het spel, want de kledingkast en schoenenrek van een vrouw zijn doorgaans rijkelijker gevuld dan die van onze manlijke helft van de bevolking).
In je beurt kun je drie acties doen: Speel maximaal drie gedekte kaarten, bluffen is toegestaan. Of verkoop een set kaarten of als laatste optie kun je je kaarten wisselen door een bepaald geldbedrag te voldoen.
Uiteraard is hierbij een pokerface broodnodig. Want hoe meer je de tegenstanders laat denken dat je bluft, hoe meer geld het hen kost en hoe minder ze kunnen kopen.
Aantal spelers: 2-5
Leeftijd: vanaf 6 jaar
Speelduur:15 minuten
Dit spel is vanaf september te spelen bij Het Geel Pionneke
Dit spel is geschonken door Swan Panasia