Kariba
Alle dieren hebben dorst na een avontuurlijke dag in de savanne, dus ze zijn allemaal naar de drinkplaatsen getrokken. Elk dier wil de eerste zijn die drinkt, maar kijk uit! De olifant maakt de leeuw bang, de leeuw maakt de zebra bang en de zebra schrikt de antilope op. De antilope kan de olifant zelfs doen schrikken. De speler die de meeste dieren verjaagt, wint.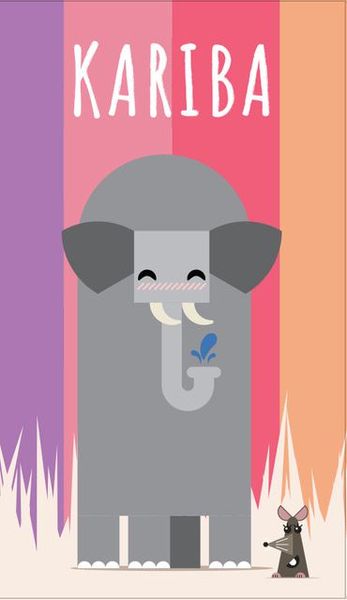 Om Kariba in spelen, schudt je de kaarten en deel je vijf kaarten uit aan elke speler, waarbij de rest met de afbeelding naar beneden wordt gelegd. Tijdens een ronde legt een speler één of meerdere kaarten van hetzelfde dier neer, waarbij de kaarten in de overeenkomstige positie (1 t.e.m. 9) rond het midden worden geplaatst. Als je één of meer speelkaarten hebt van hetzelfde dier en meer dan drie kaarten, dan jaagt het dier links van het zwakkere dier (lager nummer) het weg. Deze speler wint alle kaarten van het zwakkere dier, zelfs als het aantal kaarten hoger is dan het weggelopen dier. Als je een dier weg jaagt, pak dan alle speelkaarten van de tafel en leg ze met de afbeelding naar beneden voor je neer. Elke kaart is 1 punt waard en wie de meeste punten heeft, wint.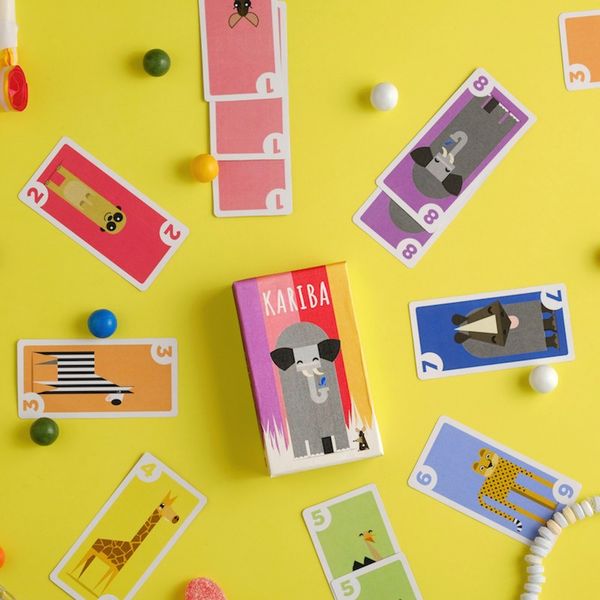 Dit spel werd geschonken door
Helvetiq
en is vanaf maart te spelen bij Het Geel Pionneke.

Aantal spelers : 2-6
Leeftijd : vanaf 7 jaar
Speelduur : 15 minuten