What to wear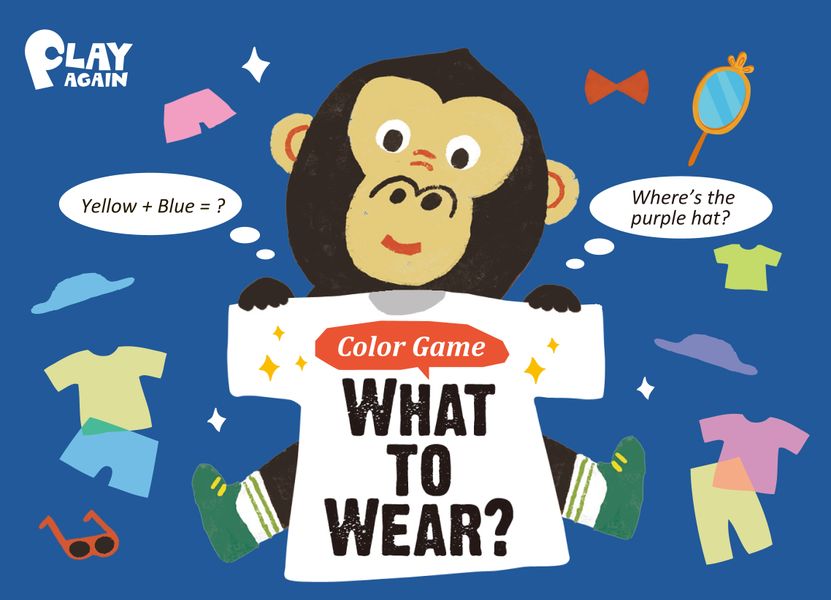 Laat jullie niet tegenhouden door het ontbreken van spelregels (al bevat de doos wel een QR-code met Youtube-link). We testten dit spelletje immers al voor jullie, en hoewel de spelregels zeer beperkt en eenvoudig zijn, zal het zeker een hit zijn bij de kleine spelfanaten.
In 'What to wear' krijgt elke speler een harde kartonnen dierenkaart (aap, beer, konijn of krokodil) waarvan de kledij uitgesneden is (en dus de witte kleur van de achterkant van kaart krijgt). Elke speler beschikt voor acht plastic kaartjes, met vlakken in verschillende kleuren, al dan niet met een motiefje.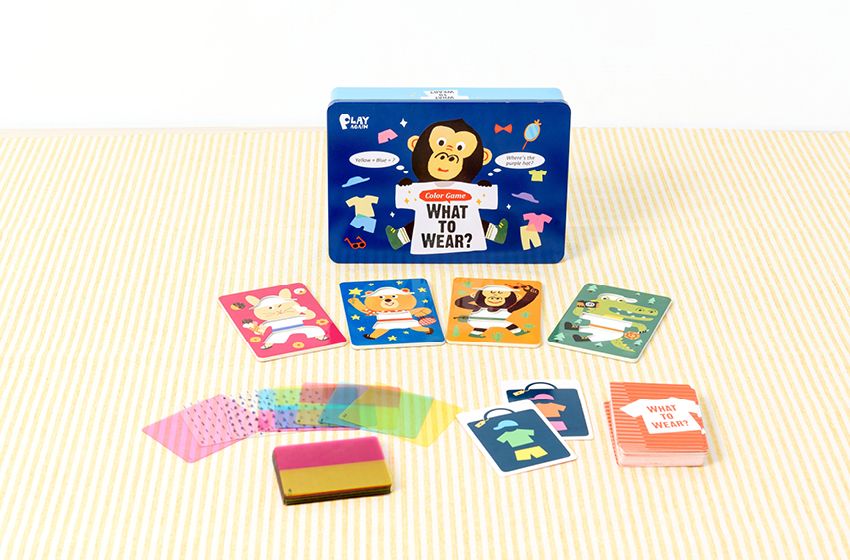 Elk dier moet, zo snel mogelijk, gekleed worden zoals beschreven op de opdrachtenkaart. Kaartjes mogen gecombineerd worden om nieuwe mengkleuren te creëren, dus mix-en-match tot je het juiste resultaat bereikt. De speler die hier het snelst in slaagt krijgt de opdrachtenkaart. De speler die meeste opdrachtenkaarten verzamelt is de snelste stylist en wint het spel !
Dit spel werd geschonken door
Taiwan boardgame design
en kan vanaf september gespeeld worden bij Het Geel Pionneke.
Aantal spelers: 2 - 4
Leeftijd: vanaf 4 jaar
Speelduur: 15 - 20 minuten