City of Rome en uitbreiding The Shrine
Voor de wederopbouw van Rome roept de keizer getalenteerde bouwheren bij zich. Talent alleen volstaat niet; zo moeten de bouwheren hun invloed uitoefenen, op het juiste moment investeren en op een goed blaadje bij de keizer blijven staan.
Elke ronde wordt een nieuwe 'actiebalk' omgedraaid; hierop staan, in willekeurige volgorde, drie bakstenen (nodig voor de bouwfase) en twee tandwielen (nodig voor de productiefase). Daarna worden er evenveel gebouwentegels opengelegd als er spelers zijn. Spelers plaatsen hun pion op de actiebalk om hun loyaliteit aan de Keizer te bepalen. Hoe trouwer aan de keizer, hoe sneller je een gebouwtegel mag kiezen, maar hoe minder grondstoffen je krijgt. Met de gebouwentegels bouw je, aansluitend aan je eerder bouwsels, verder aan je eigen Rome (max. 4x4 tegels groot). Kies zorgvuldig welke gebouwen je naast elkaar plaatst: bepaalde combinaties leveren extra punten op.
Uit Essen brachten we ook 'The Scrine' uitbreiding mee; hiermee kan je bonuspunten verdienen op het einde van het spel; alle gebouwen aangrenzend aan het schrijn leveren twee extra overwinningspunten op.
Dit spel werd geschonken door
Abacus spiele
en kan vanaf december gespeeld worden bij Het Geel Pionneke.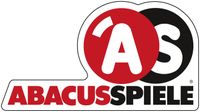 Aantal spelers : 2 - 4
Leeftijd : vanaf 10 jaar
Speelduur : 60 minuten