Going around the city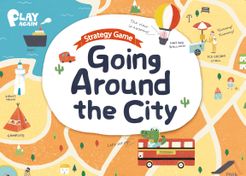 Een duidelijke titel waardoor de spelers meteen weten wat hun te wachten staat : Going Around The City. Een spel met beknopte spelregels (via een QR-code op de doos uitgelegd in een YouTube filmpje) waarin de spelers een stad doorkruisen om attracties te bezoeken. De eerste speler die zes attracties bezoekt, en ze hiermee claimt door zijn/haar token te plaatsen, wint het spel. Snel zijn is dus de boodschap !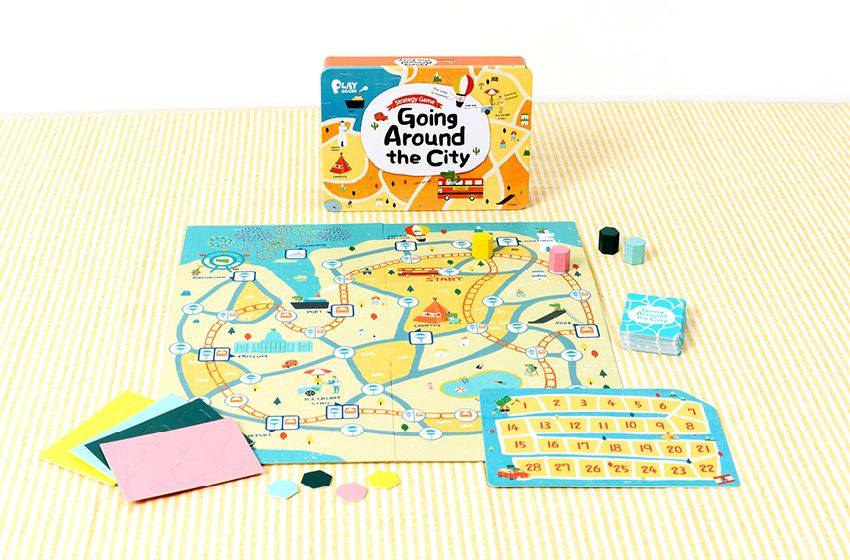 Gelukkig kan je door het inzetten van transportkaarten gebruik maken van het openbaar vervoer. Bussen of treinen laten je reis een pak vlotter gaan. Is er iemand in geslaagd de zes tokens op het bord te zetten, is hij/zij de winnaar, al krijgt iedereen nog punten toebedeeld: per attractie krijgen de bezoekers punten (hoe eerder je bezoekje, hoe meer punten het oplevert). Ga dus snel op verkenning !
Dit spel werd geschonken door
Taiwan boardgame design
en kan vanaf september gespeeld worden bij Het Geel Pionneke.
Aantal spelers: 2 - 4
Leeftijd: vanaf 4 jaar
Speelduur: 20 - 30 minuten