Wannabe Football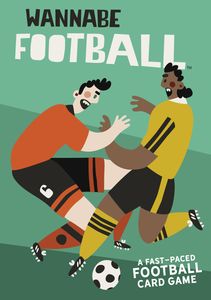 Haal je innerlijke Hazard, De Bruyne of Courtois boven en zet je schrap voor een wedstrijdje voetbal. Kennis van buitenspelvallen, tactiek of ingewikkelde ploegopstellingen is overbodig, Wannabe Football herleidt voetbal tot de essentiële basis. De spelregels zijn eenvoudig zodat de match snel gestart kan worden. Met een spelduur van tien minuten is dit een ideaal tussendoortje, met een leuk thema en dito artwork.
Het spel bestaat uit (groene) veldkaarten, die de beweging van de bal weergeven, en aanleiding kunnen geven tot het spelen van (rode) 'fasekaarten' , om spelsituaties te beslissen. De spelers krijgen elk vijf handkaarten en proberen door ze beurtelings af te leggen de bal over het veld te spelen.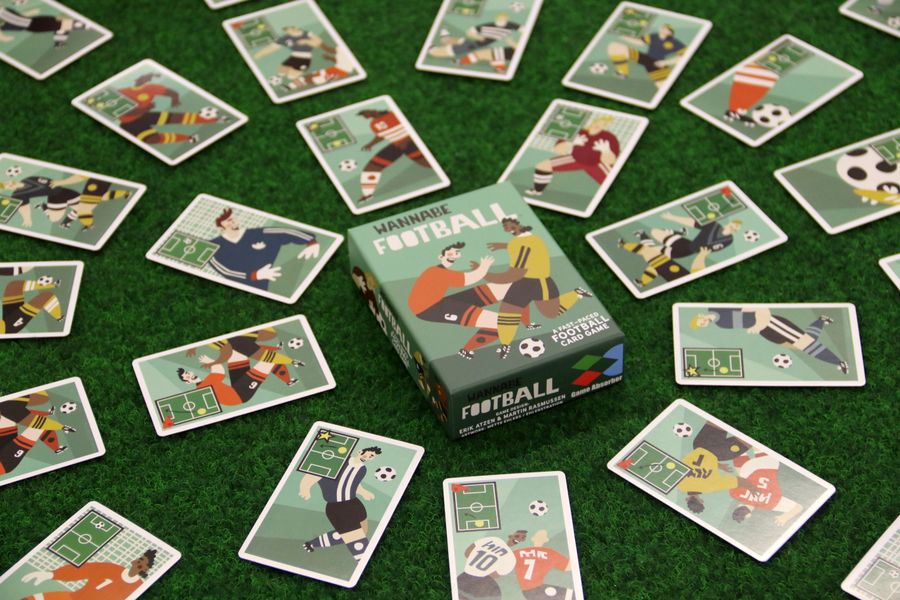 Probeer goals te scoren en de match te winnen, maar let op: net als op het echte gras kunnen schoten op de paal, gele en rode kaarten, … roet in het eten gooien. Een leuke extra ? Een van de vier bijgevoegde nationale ploegen (met extra speleigenschappen) is ons eigen België !
Dit spel werd geschonken door Game Absorber en kan vanaf augustus gespeeld worden bij Het Geel Pionneke.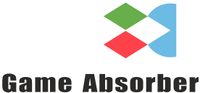 Aantal spelers: 2 - 4
Leeftijd: vanaf 8 jaar
Speelduur: 5 - 15 minuten