L.A.M.A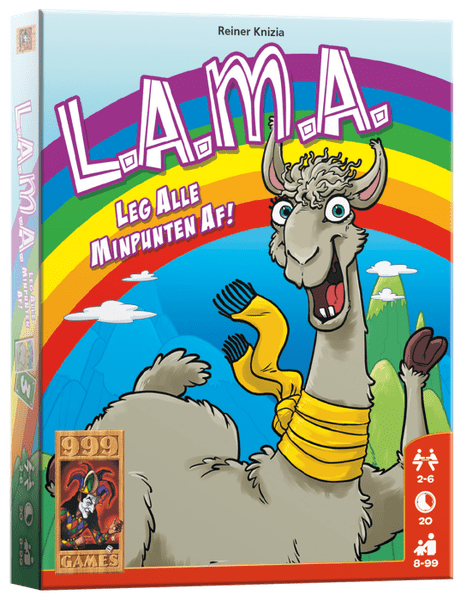 L.A.M.A: een kleurrijk snel aan te leren kaartspel, dat bestaat uit genummerde kaarten (1-6, acht stuks van elk) en evenveel lamakaarten. Iedere speler krijgt zes willekeurige kaarten en probeert deze handkaarten weer kwijt te spelen.
In je beurt kan je een kaart wegspelen, als het cijfer erop overeenkomt met de aflegstapel of één hoger is. Een zes kan afgedekt worden met een lama, die op zijn beurt kan weggespeeld worden door een andere lama of een kaart met waarde één.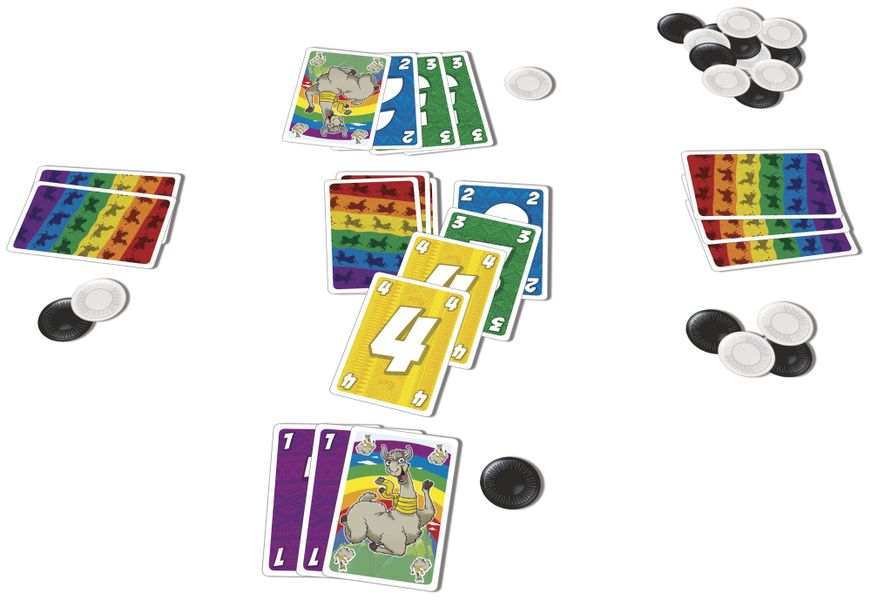 Kan je geen kaarten wegspelen, dan kan je of een kaart van de trekstapel nemen, of 'het opgeven' door alle handkaarten gedekt op tafel te leggen. Blijven er zo geen spelers meer over, of speelt iemand zijn hand leeg, dan worden de punten geteld.
Genummerde handkaarten leveren evenveel punten op als hun waarde. Elke lamakaart telt voor tien punten. Heeft een speler 40 punten gekregen, stopt het spel. Degene met de minste punten wint !
Dit spel werd geschonken door
Amigo
en kan vanaf januari gespeeld worden bij Het Geel Pionneke.
L.A.M.A
kan gekocht worden bij spelmagazijn.be met 10% korting voor de leden.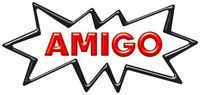 Aantal spelers: 2 - 6
Leeftijd: vanaf 8 jaar
Speeltijd: 20 minuten