Harry Potter Hogwarts Battle - The Monster Box Of Monsters Uitbreiding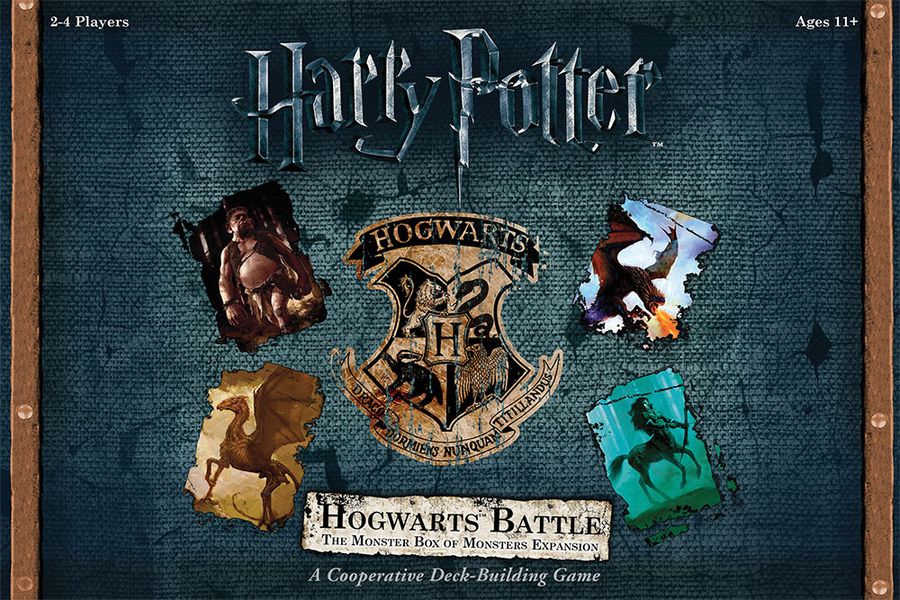 Even ter opfrissing de introductie van het basisspel: in het coöperatieve Harry Potter – Battle of Hogwards nemen de spelers het op tegen de boosaardige aanhangers van Voldemort. In dit spel kiezen de spelers een van de karakters (Harry, Ron, Hermelien of Marcel) en zetten ze hun speciale gaven en beste spreuken in om Zweinstein te beschermen tegen De Duistere Zijde.
Battle of Hogwards is een deck-opbouwspel, waarin iedereen start met een basisdeck handkaarten die versterkt kunnen worden door nieuwe kaarten bij te kopen of ze in bepaalde combinaties uit te spelen. Bundel de krachten, gebruik jullie speciale eigenschappen en ga de strijd aan. Overleg is cruciaal: enkel door goed samen te werken maken jullie een kans.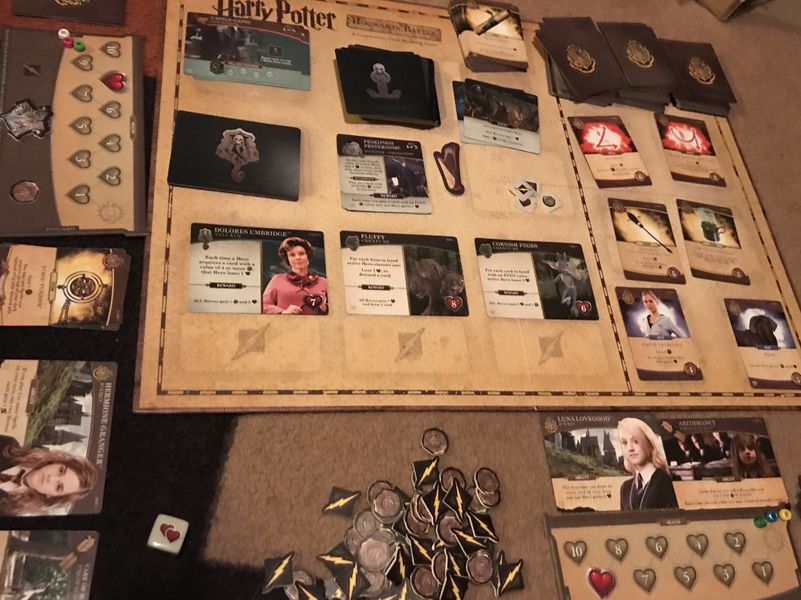 Het succes hiervan inspireerde de makers tot een 'beestige' uitbreiding: de 'Monster Box Of Monsters' voegt niet alleen een nieuw karakter (Loena Leeflang) aan het spel toe, maar ook extra gekende elementen (o.a. Dark Arts Eventskaarten) én nieuwigheden (de uitdagende 'Encounters'). En alsof dat niet moeilijk genoeg is, duiken er in de Duistere Zijde naast tovenaars nu ook monsters op ! En probeer je niet te misdragen, of je eindigt in de (ook nieuwe) strafstudie !
Dit spel werd geschonken door
Usaopoly
en kan vanaf april gespeeld worden bij Het Geel Pionneke.
Aantal spelers: 2 - 4
Leeftijd: vanaf 11 jaar
Speelduur: 30 - 60 minuten